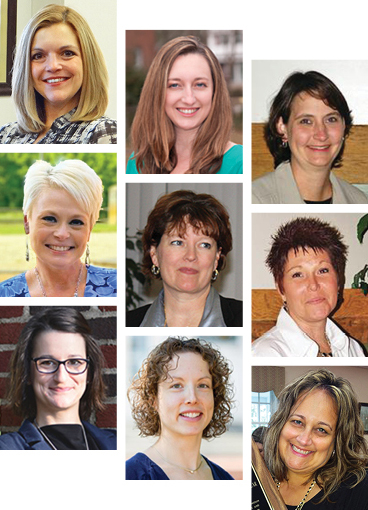 As I wandered into our lunch meeting a couple of weeks ago, I was the first man to arrive in a room full of women. We've talked from time to time about the outsized role of women in our local Rotary club, but that really drove it home.
I had not been in the club for long when we admitted our first woman, Mable Shanaberger, Prince Edward treasurer. She rose through the ranks and did an outstanding job in every post she held, serving as president in the early 90s. The number of women members has grown steadily since that time.
Today our club is split roughly 50-50 men and women, but if you look at the list of our club leaders, you'll see that 9 out of 13 are women (pictured above). Also, five out of our last eight presidents have been women, and the next three after Jen will be as well. It's not a stretch to say that our club is thriving primarily because of the energy, perspective, and sensitivity our women leaders are bringing.
So as we prepare to transition to our next woman president, I'm inspired to say a big THANK YOU for all the hard work you all do! You are an inspiration.